---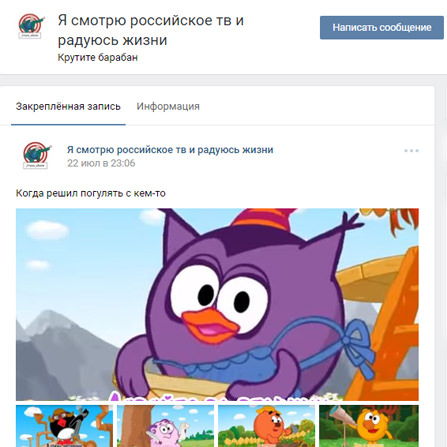 Project Description
One of the most popular since March 2011, this SMM has got 714 000 followers in Russia and CIS.
This community was created in order to reach the Russian target audience for the promotion of relevant brands. By creating a community from scratch you are investing in a successful business. Promotion is based on a well-developed strategy of targeting advertising, which allows to attract only a useful target audience interested in show business, television and other mass media projects by using:
Facebook;
Instagram;
Telegram;
Twitter.
Live Preview
Skills:

SMM
promotion in Facebook
promotion in Instagram
promotion in VKontakte
promotion in social networks

Client:

Project: I am watching Russian TV and enjoying life!